Fund anything your imagination desires.
Make a major update your primary bedroom. Or how about a speedy new computer for your updated home office? Dreaming of that family cruise you keep putting off? A Lifestyle Loan from Credit Union of New Jersey provides the funds to make all of that happen all while giving you 90 days² before you have to make your first loan payment.
So while you're soaking it up in your new tub or sipping piña coladas overlooking the Caribbean, your first loan payment will be months away from bothering you at all.

Deferred payments
Enjoy three months of complete financial freedom. So go ahead and dream big. Let your creativity soar without worries.

Competitive rate options
Realize your financial dreams with lower rates than your average credit card! Free up more funds for you to pursue your passions.

No collateral
No need to provide even a single penny as security. This peace of mind is truly priceless as you can pursue your passions without any worries.

Spending flexibility
Whether it's urgent cash needs, consolidating debt, or pursuing big-ticket purchases, our loan has got you covered. Limitless possibilities await.

Fast cash
Achieve your dreams without any delays or stress. Imagine all the incredible possibilities that this loan can unlock for you.
Unlimited imagination awaits you with our easily attainable and stress-free Lifestyle Loan. Enjoy financial freedom and turn your wildest imagination into your reality.
Financial Freedom:
Lifestyle loans
Is a Lifestyle Loan right for you?
With credit card rates the highest they've been since 2019*, a low-rate Lifestyle Loan is a smarter and more affordable solution. Credit Union of New Jersey's Lifestyle Loan could save you thousands of dollars in the long run.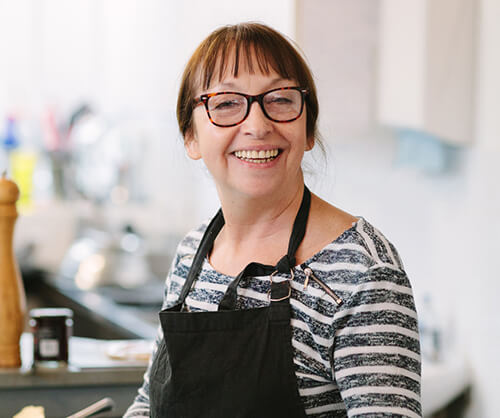 Fast Access
How can a Lifestyle Loan give me money when I need it?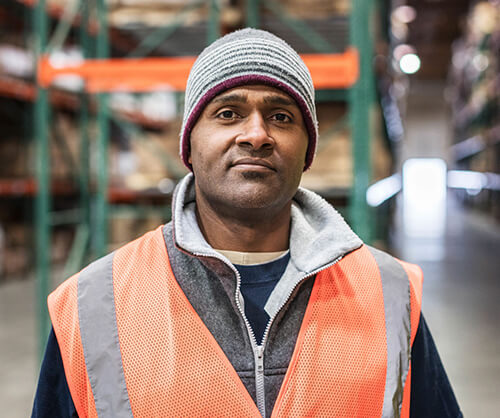 Purpose
What can I use a Lifestyle Loan for?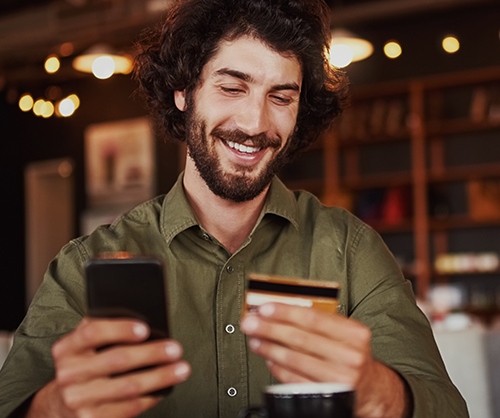 Better
Why is a Lifestyle Loan better than just using my credit cards?
How can a Lifestyle Loan give me money when I need it?
Our Lifestyle loans are simple and versatile. Once the amount you've applied for is disbursed, you can use that money any way you want to. The application process is also simple and straightforward. Best of all, you can apply online and funds can be deposited into your account in as little as 48 hours³ upon loan approval.
What can I use a Lifestyle Loan for?
Lifestyle loans are great for debt consolidation, medical expenses, major purchases or to simply obtain much-needed funds during tough economic times.

Apply today
Why is a Lifestyle Loan better than just using my credit cards?
Credit cards are extremely tempting because they are so easy to use—emphasis on the word "use." Because your credit limits are revolving, as soon as you pay down the balance, the available credit you have is also replenished by that amount. So, the temptation to hop on that hamster wheel and just keep using your credit cards without ever once paying them off is all too real. Average credit card interest rates in the United States as of December 13, 2022 is 22.91%*, which means, you're likely paying thousands (and we do mean thousands) of dollars in interest without ever making forward progress.
With a Lifestyle Loan, you borrow a specific amount over a specific term. But, you make no payments whatsoever for 90 days².
Once you do start making payments, you pay one set amount each month until that last payment when your loan balance becomes zero, and the loan is paid in full. Now, that is a great feeling, way better than the hamster wheel of paying credit cards down a little only to charge them back up after a few months.
Enjoy low, fixed-term rates from:
Borrow up to
$25,000
and take up to 90 days before making your first payment².
What are you waiting for?
¹
Annual Percentage Rate (APR) effective as of October 1, 2018. Subject to credit approval. Financing available up to 60 months. Rates as low as 7.24% for 36 months, 8.24% for 48 months, and 9.24% for 60 months. Rates are based on credit worthiness. Payment amount is determined by APR and term. The loan payment is $30.99 per $1,000 borrowed at 7.24% for 36 months. The loan payment is $24.53 per $1,000 borrowed at 8.24% for 48 months. The loan payment is $20.88 per $1,000 borrowed at 9.24% for 60 months. Rates subject to change at any time. A five-dollar ($5.00) donation to the CU of NJ Foundation qualifies you for membership if you're not already eligible through an employer group.
²
Each lifestyle loan closed during this promotional period will make no payments for 90 days. Accepting the terms of "no payment for 90 days offer" will extend the maturity of your loan for at least 90 days but less than 110 days. If accepting the delayed first payment, you will not be eligible for any other skipping/delaying your payment during this calendar year. Interest will accrue during this period. Loan amounts of up to $25,000 are available. Processing fee of $35 will apply. All loans are subject to credit approval.
³
Timeline of funds being deposited is determined by application method.
*
Average credit card interest rates in the United States as of 12/13/22 is 22.91%. Credit card data compiled from Lending Tree.